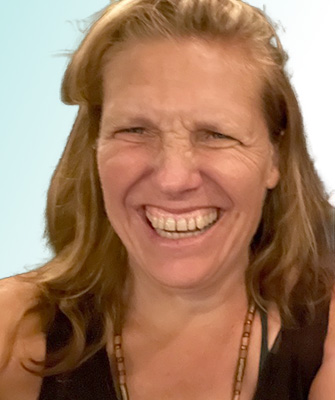 Jenny Mikesell
User Experience Professional
FOOD OASIS

Yelp-like Free Food Resource
Photo credit: Claudia Raya
Project Overview
In August 2019, I embarked on a mission to connect a map-based interactive resource to my Shoe String Student mobile application. This journey led me into a profound exploration of the food rescue ecosystem in Los Angeles. I aimed to understand why food insecurity was such a pervasive issue and how it was currently being addressed. This project was conducted as part of the non-profit Code for America.

My Role
User-Centered Approach: Leading the team, I undertook a mission to deeply understand the user. Our teams were divided to map out the steps and decisions an individual user, whom we termed "food seekers," would take. This exercise fostered empathy and solidified collaboration between the Development and Design teams.
Solution
Creating a map-based directory of free food in Los Angeles that could be easily adopted by other cities.

Methodology
Context researching food rescue organizations.

Site visits to food pantries and soup kitchens.

Deep dive discovery research into food ecosystem and potential solutions.

Studying user pain points and food donation challenges.

Reframing assumptions about solutions.

Surveys of food pantries.
Success Metrics
Food Oasis has 773 organizations in the database. During my tenure, our team of volunteers updated the information for 333 organizations.

Provide up-to-date information to the people in Los Angeles.

Build a directory that connects anyone with hundreds of free food resources.

Food Oasis presents reliable information on a user-friendly platform.

Create user-friendly dashboard for the detailed information gathered by volunteers.

Food Oasis expanded to Northern California, Hawaii, and Houston.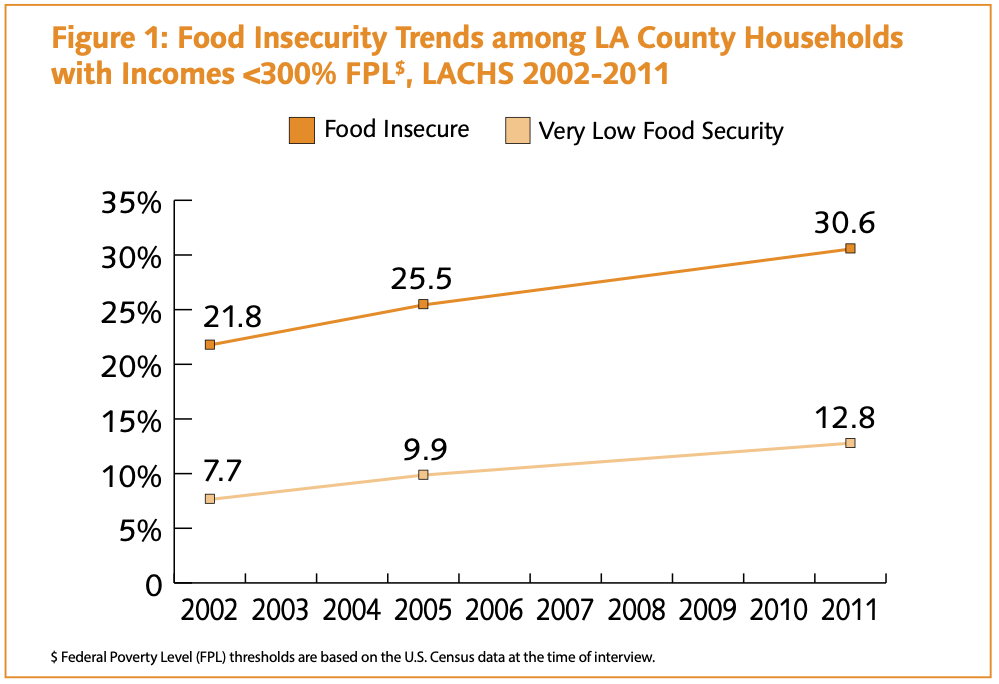 My team was part of the non-profit Code for America.
Questions and Hypotheses:
Why does the problem of food insecurity persist?

What is the landscape of this problem?

What type of tool can have the most significant impact?

How can we effectively assist food organizations in addressing this issue?

If this website targets individuals, how much information can we provide?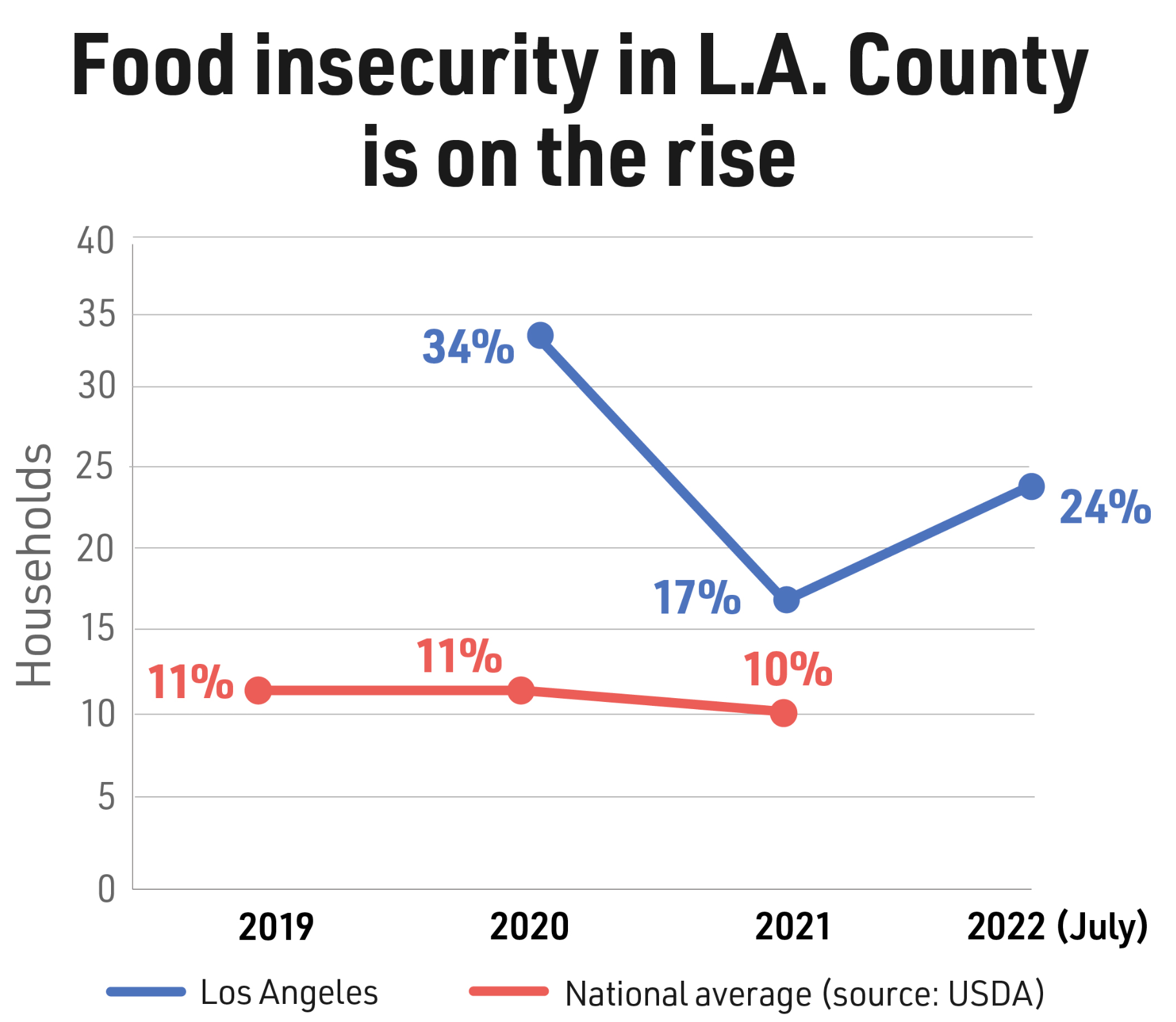 Food Insecurity Statistics
According to reach completed by USC Dornsife Public Exchange in 2022:
"Recent data show a statistically significant increase in food insecurity in 2022, compared to rates at the end of 2021. Data from the University of Southern California's Understanding America Study show that the percentage of households who experienced food insecurity — a disruption in regular eating because of limited money or other resources — over the past 12 months was: Food Insecurity in Los Angeles County Increased in 2022
• 16.6% in December 2021 (553,195 households)
• 24.3% in July 2022 (809,798 households)"
Research and Myth Busting
I initiated my research with a working hypothesis that the high percentage of food-insecure people in Los Angeles was due to distribution logistics. I tackled several myths and assumptions, such as inadequate food production, neglect leading to food waste, minimal food recovery efforts, government inaction, and food distribution as the sole reason for food insecurity. To visualize the complexities of the food rescue ecosystem, I created a diagram categorizing organizations into three key roles: Donors, Outlets, and Connectors.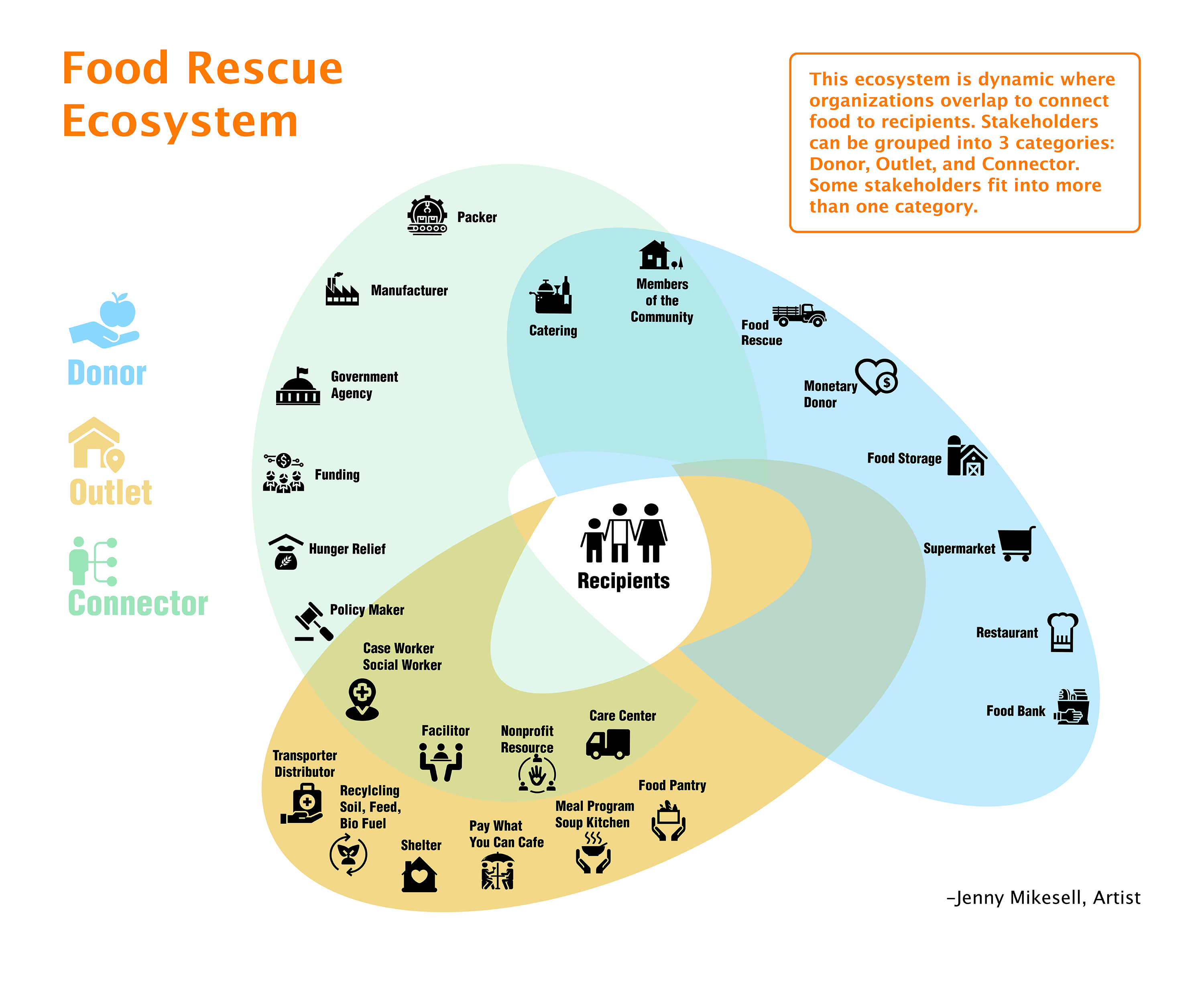 User's Journey
I lead the team on a mission to learn about the user. We broke up into three teams. Each team mapped out the steps and decisions an individual user would take. This was an exercise of empathy. It also brought the Dev and Design Team working together.

Competitive Analysis and Data Validation
Our Development and Design teams conducted a competitive analysis of existing solutions. However, we noticed a common issue across these platforms: outdated data. To address this challenge, we implemented a solution that involved community volunteers in data validation. I designed a comprehensive training program for these volunteers and oversaw the creation of a user-friendly dashboard for them.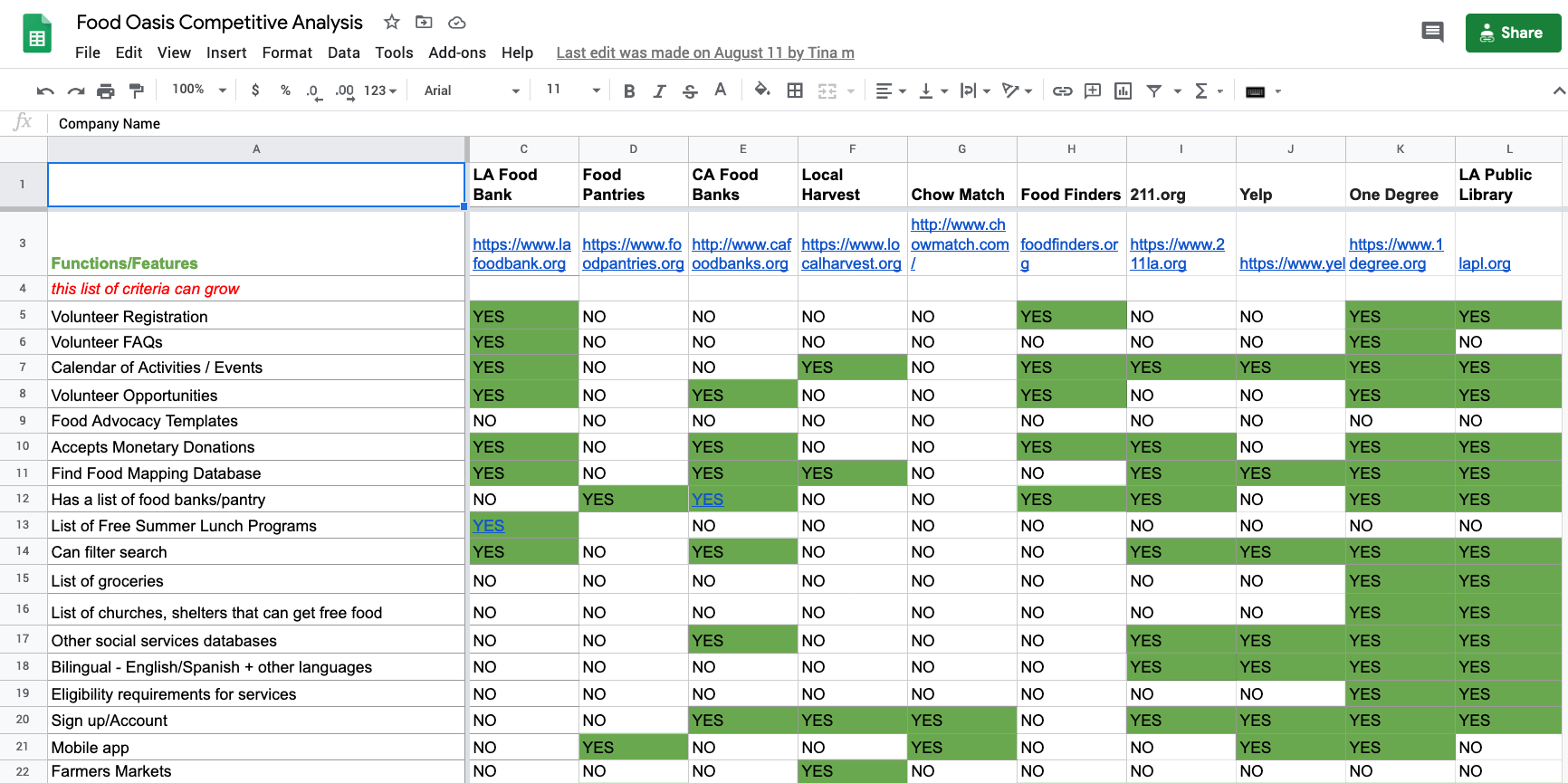 How do we keep this data updated?
BAD data is worse for users than ZERO data. How could we build in a solution to keep the data updated? How can our team help?
We decided to get the community involved to volunteer and make calls.
This infographic below I created to illustrate to the stakeholders why we need to validate the data.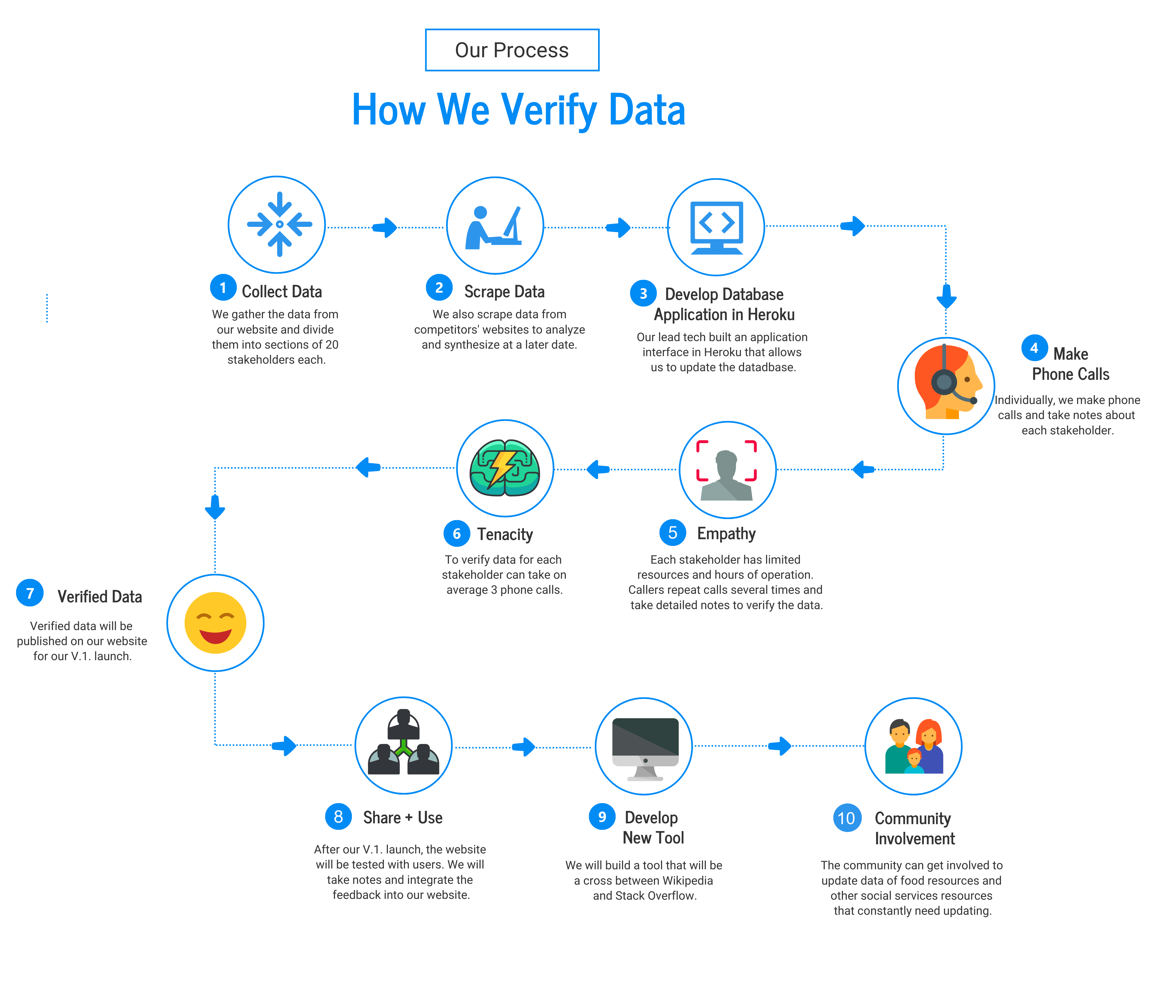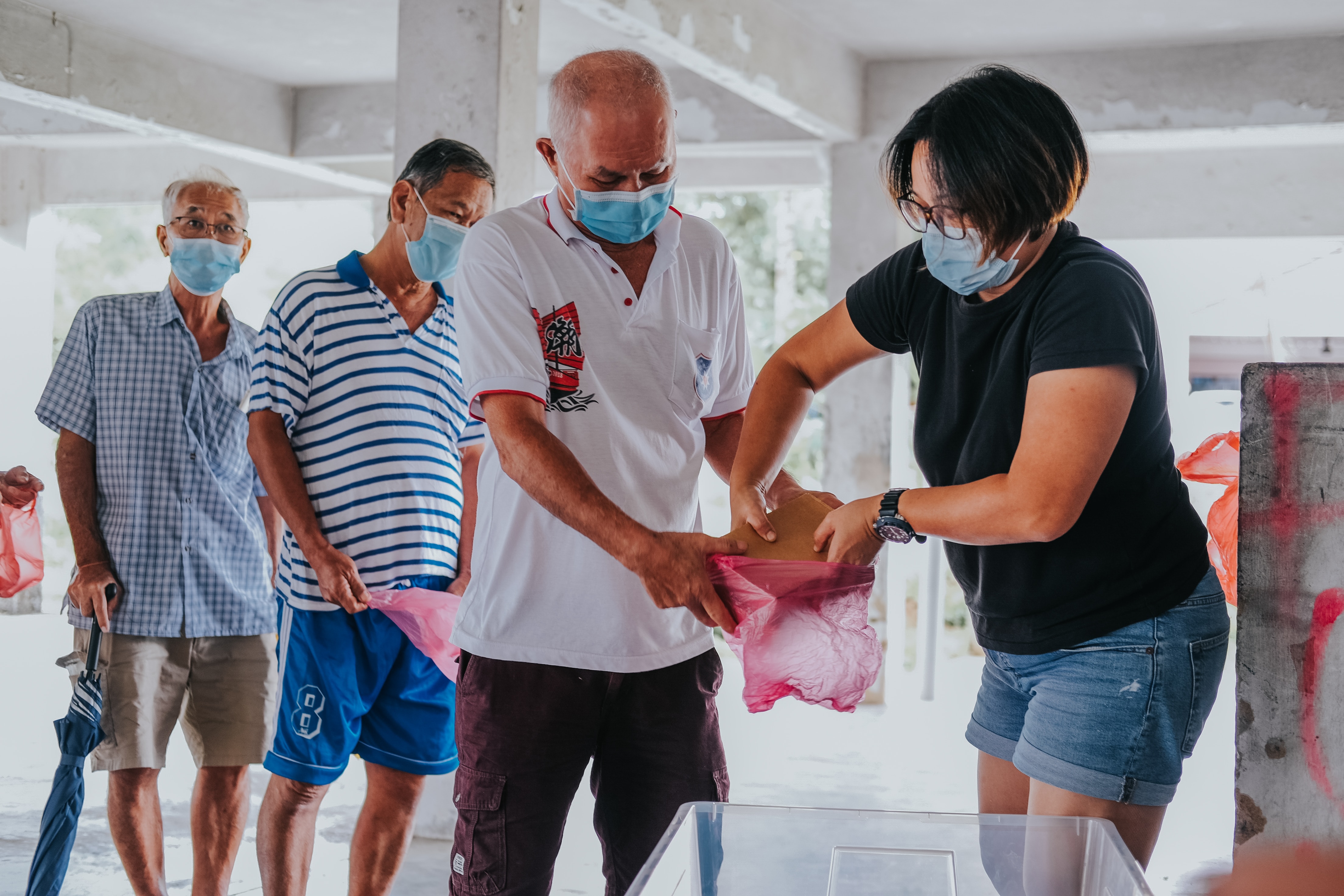 User Interviews and MVP Launch
In June 2020, we launched our Minimum Viable Product (MVP), which contained over 800 listings of pantries and meals. User interviews, especially in the context of the COVID-19 pandemic, highlighted the critical importance of detailed information about food types offered by pantries. In response, our team redesigned the administrative dashboard to increase volunteer retention by an impressive 45%.
Websiting Performance Analysis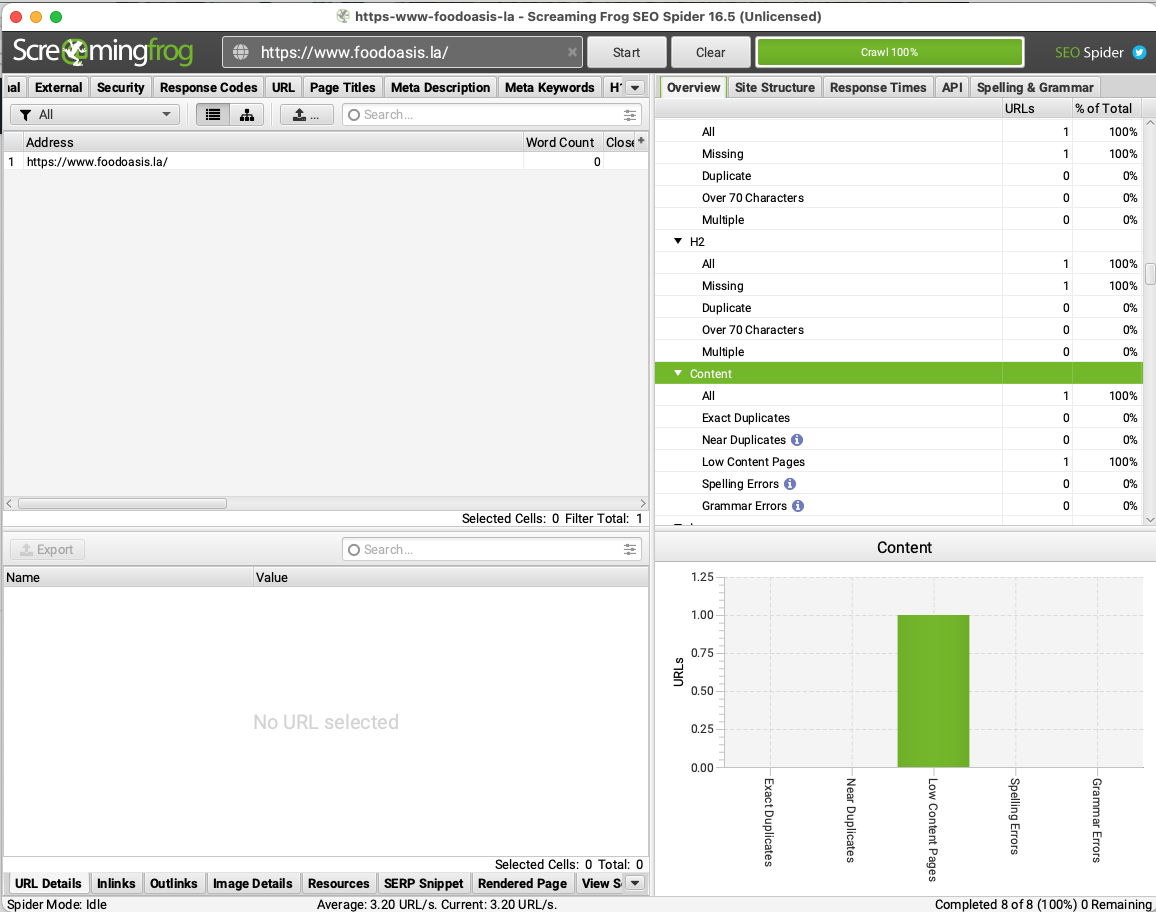 Analyze Customer Performance
SEO Analysis - Screaming Frog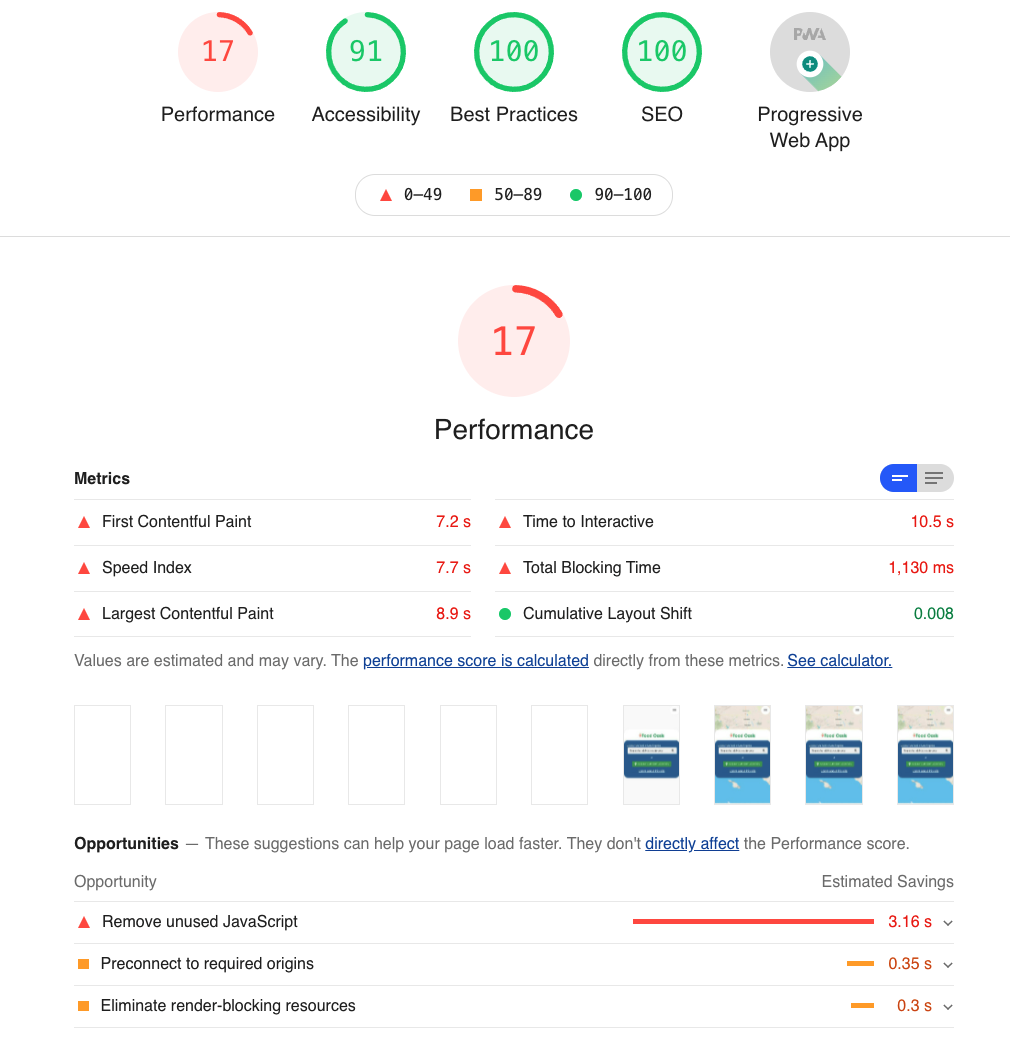 Redesigning the Administrative Dashboard
A simplified dashboard and more streamlined work flow increased our volunteer retention by 45%.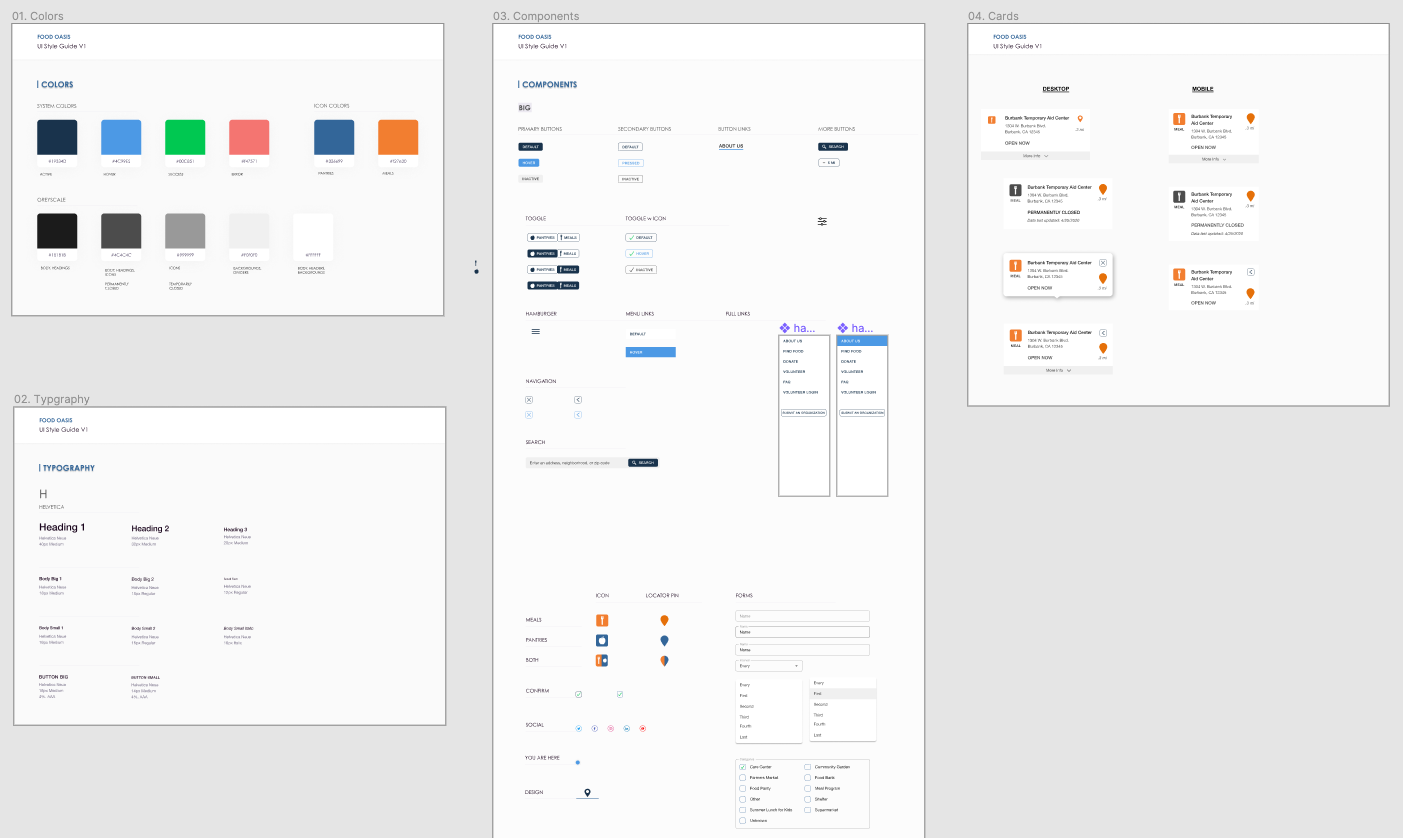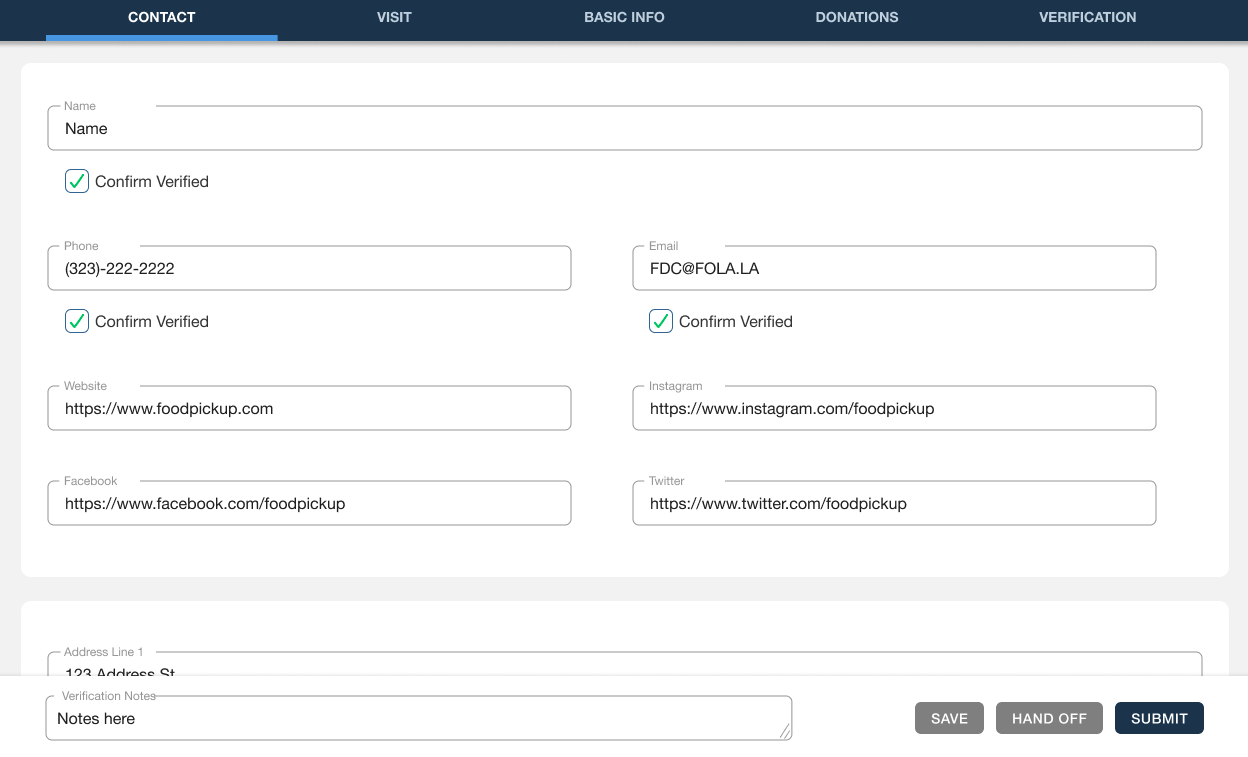 Redesigned the logo
Other cities could easily adopt the Food Oasis branding

Scaling and Expansion
Recognizing the potential of Food Oasis, I redesigned the logo to make it adaptable for other cities. As a result, we expanded Food Oasis to Northern California, Hawaii, and Houston, broadening its reach and impact.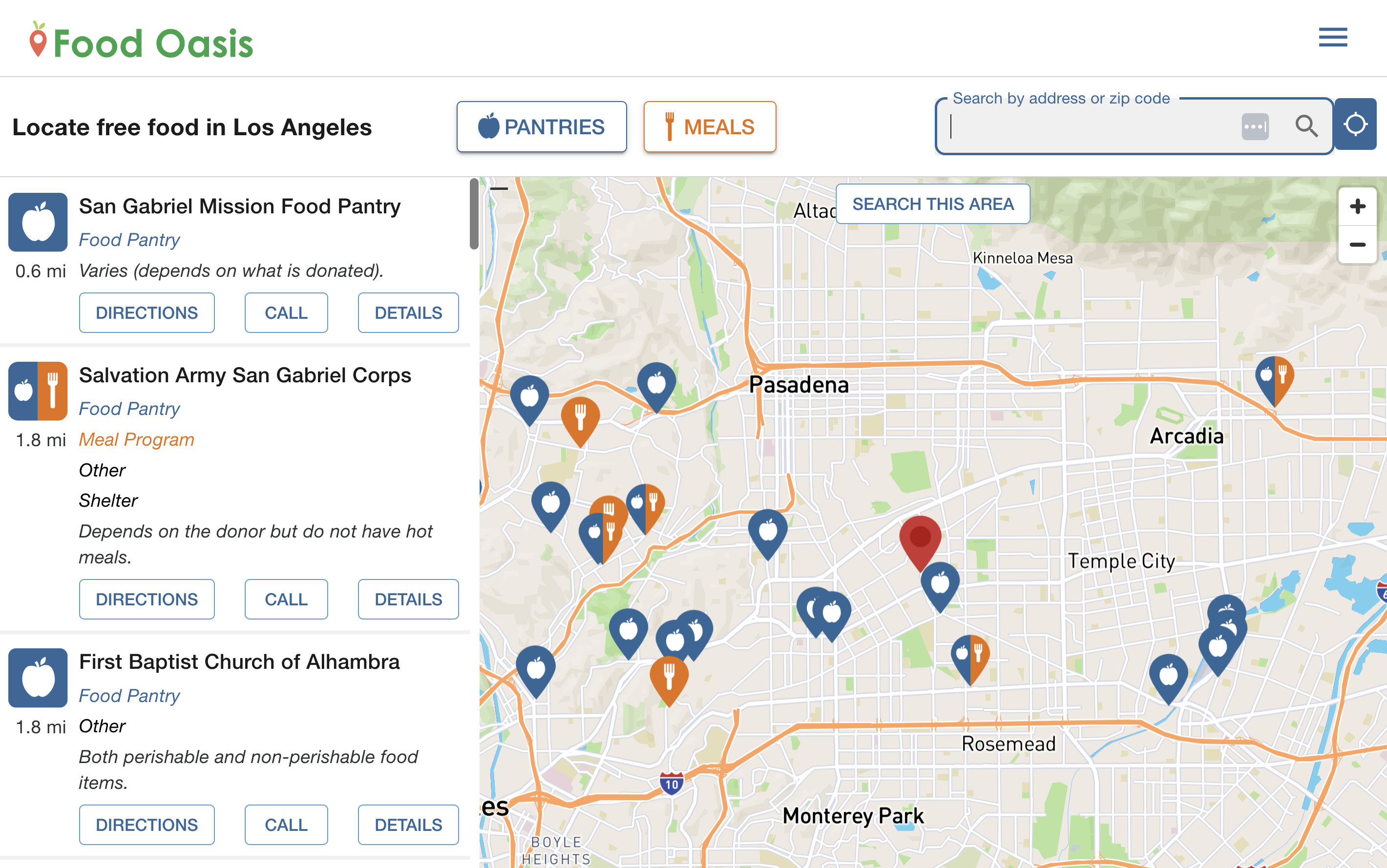 Additional Achievements
Secured $2,000 in funding through networking efforts.

Conducted interviews with eight food bank users to ensure the platform's usefulness and user-friendliness.

Designed the look and feel of the website, including a design system, logo, and branding.

Conducted A/B testing with users to optimize the design and layout.

Developed the resource database for the site, which was requested by the Department of Public Health in Los Angeles to share with their nutritionists.
Through the development and growth of Food Oasis, we transformed it into a reliable, user-friendly platform that connects individuals in need with hundreds of free food resources. This project epitomizes my commitment to creating innovative solutions with a profound social impact.