Jenny Mikesell
User Experience Researcher, Designer and Strategist
How could galleries create a more educational experience for a wider range of people?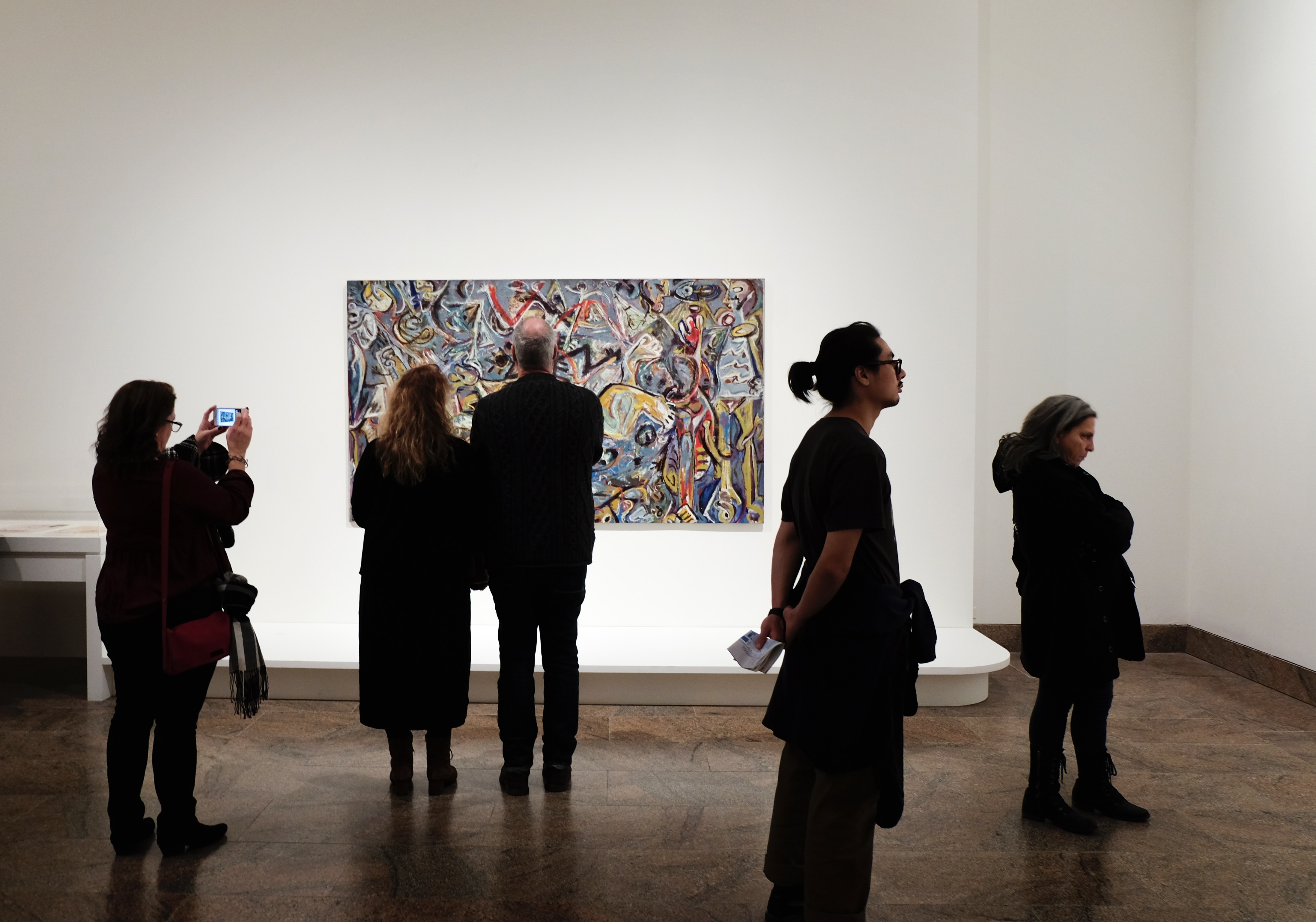 My role: UX Researcher + Designer
3-day sprint

Day 1 - Context, Questions, Research
Galleries and institutions want visitors to have a meaningful experience with the art.
What type of tool will reach the majority of visitors? Can it be simple for institutions and galleries to update?
Long term goal - To provide a tool to enhance a visitor's experience of the artwork.
Questions
How much should an artist tell their viewer?

Is it better to let people explore and interpret on their own?

How can you grab a large majority of gallery visitors?

Can an app change the intimidating gallery experience?

How can an app capture both a connoisseur and a newbie?

How do you invite interactions between the user and the artwork?

What type of experience am I designing?
Assumptions
Designing for many galleries means the focus needs to be on visitors' behaviors.

Most people are intimidated by art.

Attention spans are limited.

Giving the viewer information will draw them in and not taint their experience.

It's difficult to design a solution to synthesized sound bites.

Art education focuses on teaching concrete concepts.

Curiosity and creativity are not priorities in our education system.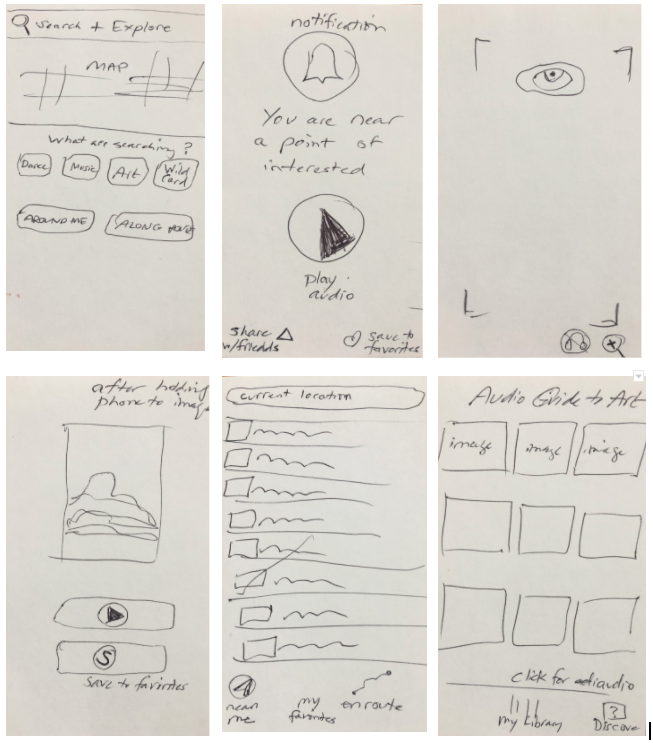 User's Journey

How Might We
Design an experience so people spend minimal time with their phones?

Create an engaging experience that fosters creativity?

Create a template-type app to be used by different galleries?

Help the gallery gain a larger audience?

Offer the user an option to write a note to the artist?

Offer a tangible experience without requiring a user account?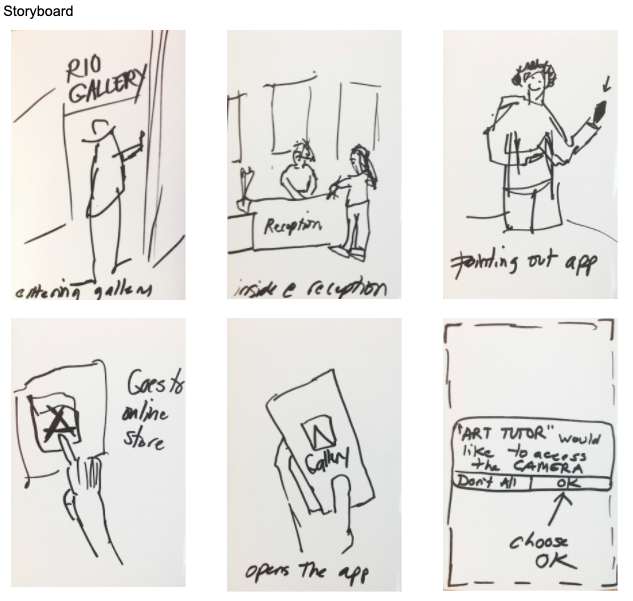 Story Boarding

A user walking next to a gallery.

User walking into gallery reception.

Reception explaining app and how to download it.

User downloads app from an online store.

The first screen user sees on the mobile app.

App shows the user how to start the audio.

The user puts the phone away and listens while viewing the artwork.

A person adds audio to favorites, shares with a friend, writes a note to the artist, or chooses another artwork to learn about.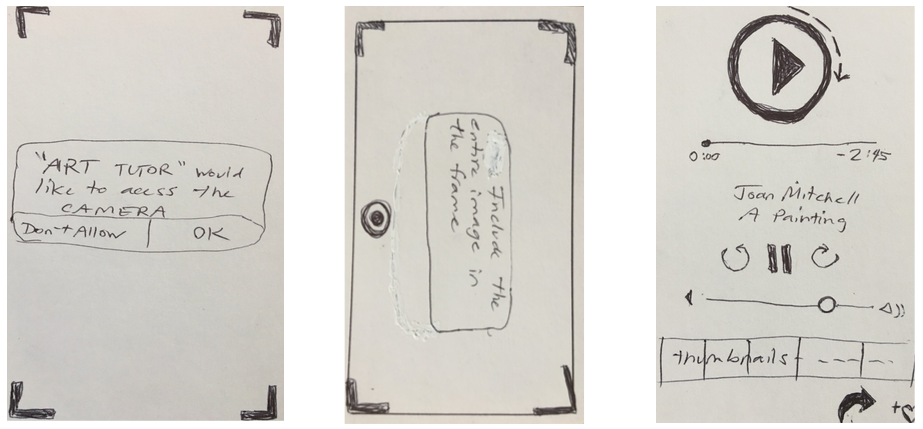 Day 2 - Simplifying to 3 screens

1st screen - Asking permission from the user.
2nd screen - Take a photo of the artwork.
3rd screen - Listen to the audio file about the artwork.